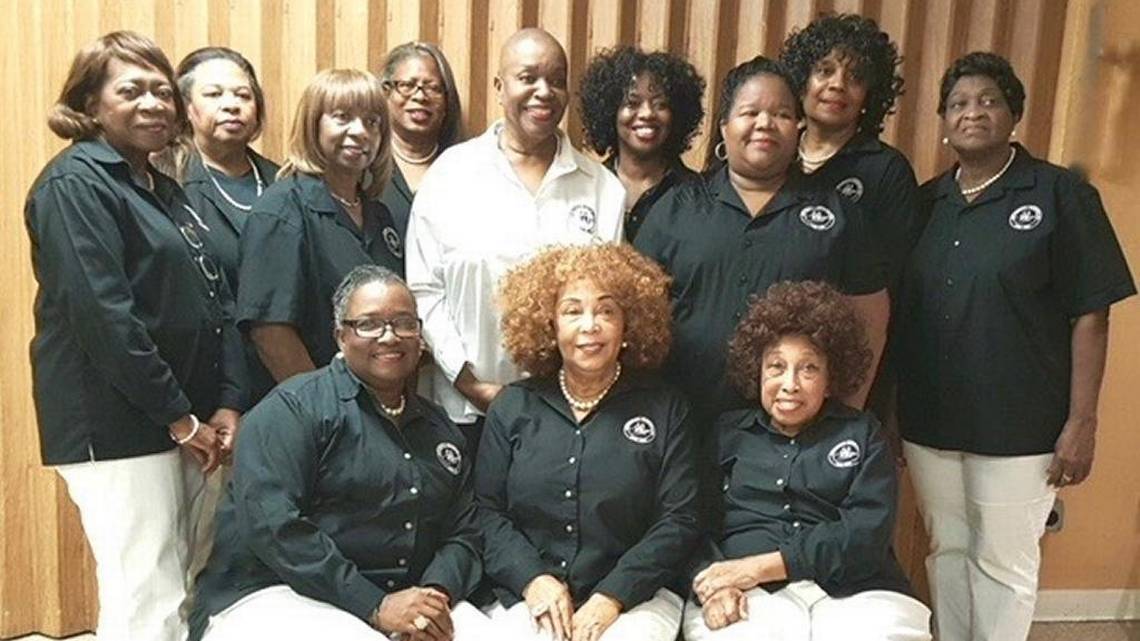 Current officers of Continental Societies, Greater Miami Chapter: Front row, Mattie J. Williams, second vice president; Vassie K. Green, president; Wylamerle Marshall, charter member. Back row, Mary Palmer, historian; Jewell Thomas-Walker, parliamentarian; Eleanor Saunders, sergeant-at arms; Betty Alexander, public relations officer; Brenda Alford, recording secretary; Gail Brown, treasurer; Cashie McCray, corresponding secretary; Gail Meeks, financial secretary; and Betty Howard, chaplain. Not pictured: Doris Granberry, first vice president.

By Dorothy Jenkins Fields
Special to The Miami Herald
March 21, 2018 07:02 PM
Updated March 23, 2018 01:49 PM
There are many community organizations whose members perform actions that benefit people other than themselves. One example, the Greater Miami chapter of Continental Societies, has served Miami-Dade County for three decades.

Dedicated to the socio-economic and cultural welfare of underprivileged children and youth, the Continental Societies was organized in 1956 and incorporated nationally in 1972 as a public service organization.
Dorothy Jenkins Fields

The following year, Earlene Puryear Dotson, then living in Atlanta with her family, became a charter member of that city's chapter. Two- and-a-half years later when her husband, Al, accepted a promotion at a retail store in Hialeah, the family moved to Miami. When the Dotsons arrived, Vashti Armbrister had already relocated to Miami from Albany, Georgia. During the 1970s and 1980s, she promoted African-American culture, civil rights, the rights of teenage mothers, and the rights of government workers in South Florida. The mother of two, activism took her on a trip to Chicago where she was introduced to the Continental Societies.

With a mutual interest in the organization, Vashti Armbrister and Earlene Puryear Dotson organized a Miami chapter.

Following the organization's mission, "to create environments within the community to empower children to have access to quality and appropriate opportunities to reach their optimal potential," they recruited like-minded Christian women to join them in developing a plan to positively impact the lives of local children and youth.

In 1988, under the sponsorship of the Atlanta chapter, Greater Miami joined the national organization. The group has grown from 13 members to 38. According to the current president, Vassie K. Green, "our membership consists of women with families and varied occupations — and we make time to be dedicated volunteers."

In addition to caring for their families and careers, they use their talents, time and resources to carry out service programs in support of initiatives designed to facilitate the national Five Point Programmatic Thrust: Health, Education, Employment, Recreation (HEER), plus Arts & Humanities. Projects are financed through membership dues and donations, fundraisers and occasional grants.